Gerald MacDonald Grant-in-Aid Program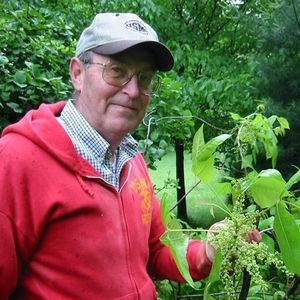 Gerald "Jerry" MacDonald was a long time Historic Prince William board member. Jerry passed away August 17, 2015. Read his obituary.
The Gerald MacDonald Grant Program, established in 2015, supports the development of young historians while fostering historical research and historic preservation in Prince William County, Virginia. Lt. Col. Gerald "Jerry" MacDonald, USMC Ret., was a founding member and long-time director of Historic Prince William (HPW). After serving in the Marine Corps, MacDonald became an educator and lived most of his life with his wife and family on his family farm in Prince William County. This grant program honors MacDonald's passion for history and his commitment to his family, his country and his home.
Grants will be awarded to graduate or upper level undergraduate students who commit to 1) focus their research on some aspect of local history and utilize primary source material, or 2) apply labor and expertise to promote preservation of a particular local historic site. The purpose of this program is to encourage historical research, preservation of historic properties and interpretation of history in Prince William County. The county features a rich and diverse history ranging from pre­contact American Indian cultures to colonial period settlement, early agriculture and industry, slavery and abolition, Revolutionary and Civil War sites, and more topics well into the 20th century.
Grant
A grant will be awarded annually. The grant may be used to pay for expenses incurred while conducting historical research and/or travel to a professional conference to present the research results. A grant may also be used to pay for expenses associated with restoration or preservation, or research on a historic site in Prince William County, to include a building, cemetery or archaeological site. Up to $750 will be awarded.
There are many potential research topics within Prince William County, many with fascinating stories of individuals, families, communities. A voluminous assortment of archival records exists in the county and in other archives. These records can be mined for a wealth of information related to a number of important topics. The history of sites, battles, towns and communities, places, events, industries, and more can be studied. Qualifying projects may also involve historic buildings, cemeteries and archaeological sites.
Grant recipients may receive assistance from HPW in their individual projects. Recipients will be expected to provide a presentation on the results of their work at a public meeting hosted by HPW.
How to Apply
Applicants must submit a brief research proposal (1-2 pages), a budget for grant funds (e.g. travel mileage and other expenses), and a letter of support from a current advising professor. Applicants must be a graduate or upper level undergraduate student (senior preferred) actively pursuing a degree in history or a related discipline.
The application period is open all year. A HPW committee will review all applications. The term of the grant shall be for one year. Students interested in applying should contact us via email at info@historicprincewilliam.org.